With a new year, comes a new beginning. A new beginning or a revival of old ones, especially when it comes to fashion. From Cross-Body Bags to Over-the-knee shorts, we've outlined the top fashion trends for men in 2020.
Some might believe that given the current COVID-19 situation, fashion might not be important.
And while there may be some truth to it, as Charles Hix brilliantly put it,
"Looking good isn't self-importance; it's self-respect."
So get online and get shopping! Treat yourself to some shopping therapy, and kick your closet up a notch!Without any further ado, let's begin –
1.High Waisted Pants
The first on our list is a blast from the past!
This is one of the fashion trends for men that is a blessing in disguise for those who are comparatively shorter.
The high rise of the waistline of the trousers makes your legs look longer and slimmer,while also covering a potbelly if you have one. If you are already on the tall scale, it is best to stick to mid-rise trousers.
Combine your trousers with a color-coordinated jacket to complete your outfit. This is a classy look and will provide you a lasting good impression.
Interested in them? Check out some of our options below.
2.Monochromatic shirts
Monochromatic Shirts are one of the fashion trends for men that will never go out of style. It is classy and will always be. Monochromatic shirts can be paired with jeans or trousers, and either way, make you look like an Alpha.
These can be worn for any occasion, formal and informal. Pair it with jeans and a jacket if it is an informal event. For formal, we recommend matching it with formals, and a blazer if you have one.
To know more about how to best pull them off, Check out our blog on 10 tips on how to wear monochromatic outfits.
3.Vests

Vests were maligned as the least fashionable item as clothing in the past. However, it has transformed into one of the most viable options available to fashion-forward men.
Top designer brands like Prada, Dolce & Gabbana, etc have created extra-ordinary vests with varying quality and outlooks.
This fashion trend for men can be worn in two ways – under your shirt, or just bare.
We recommend wearing it under your shirt, not all can pull off a Harry Styles look.
4.Biker jackets
Biker jackets, another ever-lasting fashion trend, is the acclaimed "Bad Boy" of the jacket world.
Not only does it give you a bad-boy edge, but it also increases your style quotient.
It is best worn with slim jeans or denim. Complete your outfit with dark shades and you are ready to rock!
Interested to read more about other jackets? Check out our blog – top 7 fall and winter essentials for men.
5.Denim and Denim
Street Style Bloggers and Celebrities have updated the denim on denim trend by adding a refreshing look to the outfit.
Now, the important part of pulling this off is by wearing it right or it could very well end up being a fashion faux pas. The trick is quite simple.
Stick to varied weights of denim between the top and bottom.
Heavier jeans and a lighter shirt or a jacket is the best way to pull it off.
6.Tie-Dye Prints
The most opted of the top fashion trends for men in 2020 is the Tie-Dye Prints.
Although it has been around for a while, Tie-Dye prints has emerged as one of the top fashion trends because of the COVID-19 situation – and this is because of the fact that Tie-Dye Prints has become a fun way of letting loose while being stuck at home.
It is one of the easiest ways to add some color to your wardrobe.
From loungewear to activewear, you can tie-dye any of your outfits.
You could either DIY them at home or shop online for some fancy prints.
7.Leopard Prints
Animal Prints are a classy trend that could never go out of style – across both menswear and womens wear.
And Leopard Prints has seen a strong resurgence to one of the top fashion trends for men in 2020, although the style for men is a tad docile as compared to womenswear.
Leopard Print Shirts are informal and give your outfit a sensual look combined with a boost of confidence.
Needless to say, it takes a lot of gusto to pull it off or risk looking like a local gangster.
Now that still gives you a bad boy edge. Complete your outfit with a
biker jacket and dark shades.
The important point to keep in mind while choosing your outfit is to stick to one animal print with contrasting darker shaded trousers.
8.Oversized Shirts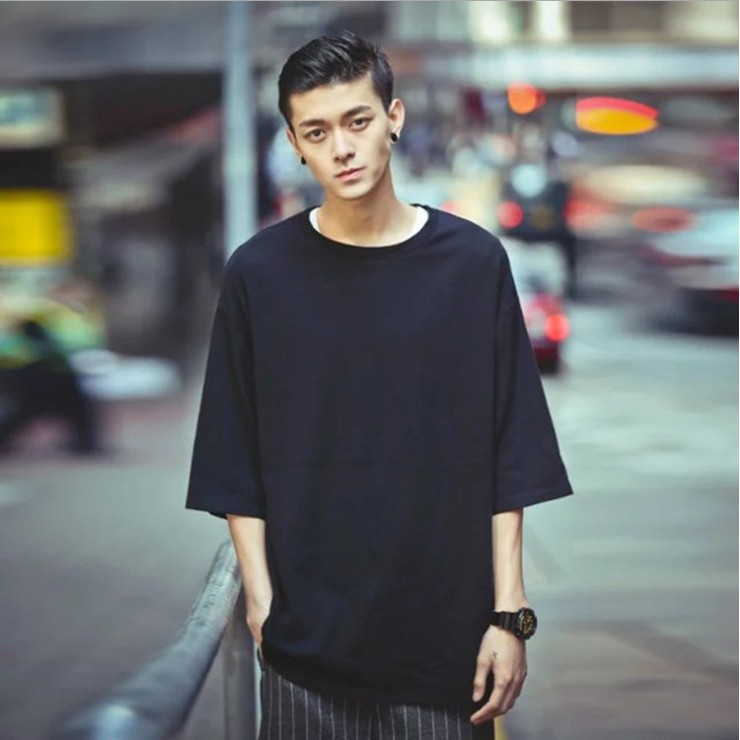 Yes, Oversized TShirts are back in style and have elevated to being one of the top fashion trends for men in 2020.
There is a catch though. By oversized we don't mean a few sizes larger than your size but a baggy(not sloppy) fit that is flattering. We usually stress about the perfect fit when it comes to shirts or T-shirts.
And while we do stick to that fact, T-Shirts and Shirts need to have a wiggle room. A little extra of that makes your T-Shirt baggy, and oversized – giving you that comfort and easy look.
Make sure to buy T-Shirts or Shirts labeled as 'Oversized' or 'Relaxed'. Getting the tee you like in a bigger size will end up being too long and narrow.
We recommend sticking to graphic tees or solid colored ones while buying your oversized tee.
9.Cross-Body Bags
Not a Man's Purse, But a Cross-Body Bag. If you have watched Suits (A brilliant sitcom), then the bag that you've seen Mike carry is what we mean.
Not only is it an amazing and most practical asset, but also adds a lot to your street styling quotient – which is why it is included in one of the top fashion trends for men in 2020.
The two main things to watch out for while buying your cross-body bag is – The Style and The Size. Choose a neutral color that won't contrast your outfit. The Size can be medium not too big or too small. We suggest you try it out before you purchase one.

10.Over the knee shorts
Men's long shorts or over the knee shorts – once considered a fashion faux pas, is now one of the top fashion trends for men in 2020.
They are versatile, super comfy, and a must-have. While buying your shorts make sure the length of the shorts hits right at the knee or slightly below them.
You can never go wrong with the color or pattern. Stick to solids or camouflage prints.
THE BOTTOM LINE
While fashion is important, Safety does come first. Follow the protocol if you are going shopping offline. Beware of malicious software if you do decide to buy them online. Stick to known and trusted brands.
It's 2020! Go all out, but keep it simple. Simplicity is elegance. Try out various colors and take fashion risks – move out of your comfort fashion, don't go overboard though. Remember to share the warmth!
Happy Reading!
If you find this article informative, do share it with your friends!